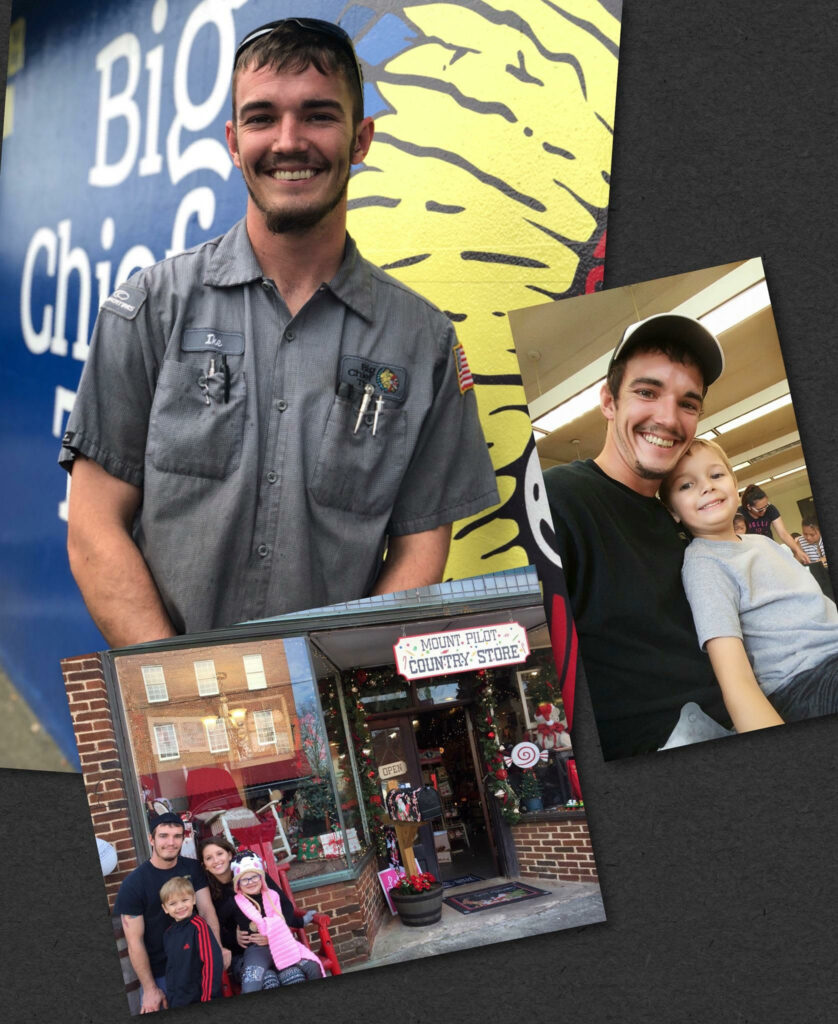 Ike Williams is a lead tire technician at our Normandy location. He's the kind of person that always has a smile on his face! Dependable and trustworthy is the name of the game when it comes to Ike! These attributes are what make him such an asset to our company! Ike's favorite part of working at Big Chief on Normandy is the team he works with! He tells us that the crew he gets to work with every day is the "best ever!" When it comes to customers he enjoys seeing their satisfied faces when he had a part in putting a fresh set of tires or a new set wheels on their vehicle! He also enjoys the many different vehicles he gets to drive day in and day out!
Outside of work Ike enjoys dining at Beef O'Brady's, hanging out with his family, and his dream vehicle would be none other than the one at the end of "Gone in 60 seconds" …. A 1968 Ford Mustang Eleanor!
Ike is a bright spot at at Big Chief Tire on Normandy! His attitude and desire to do a great job is never undervalued! Ike- We appreciate all you do to make BCT such a great place to work!