WHY CHOOSE BIG CHIEF TIRE Shop & Auto Service?
At Big Chief Tire, we know you want to be smart about how you take care of your car. To do that, you need an auto service and tire shop you can trust. The problem is that dealerships and big shops try to sell auto repairs you may not need, which makes you frustrated with the whole process. We believe every customer should be able to trust the people working on their car. 
That's why, for the last four generations, our family has been making sure Jacksonville's car owners have someone they can trust regarding their tires and brakes. Whether you need tire installation, a new set of tires, repair, maintenance, or anything in between, we're here for you.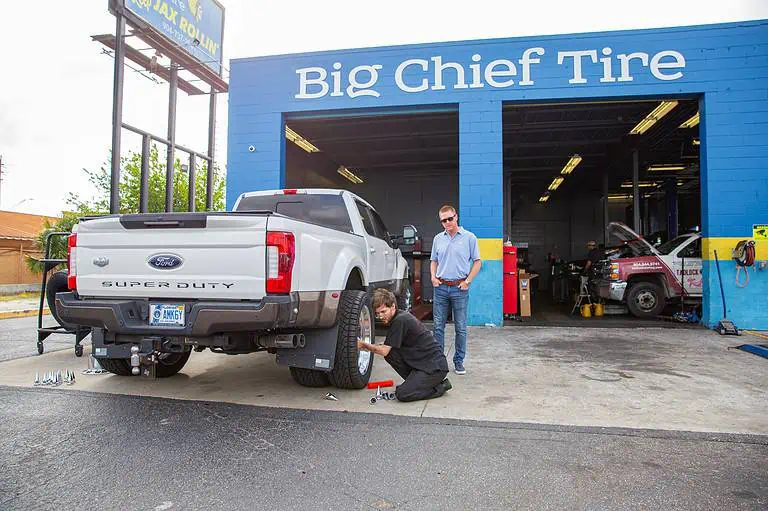 A Small Local Business You Can Trust
We can assure you that when you buy your tires from Big Chief Tire today, we will be there for your (free!) balance and rotation down the road. The last 60 years proves it.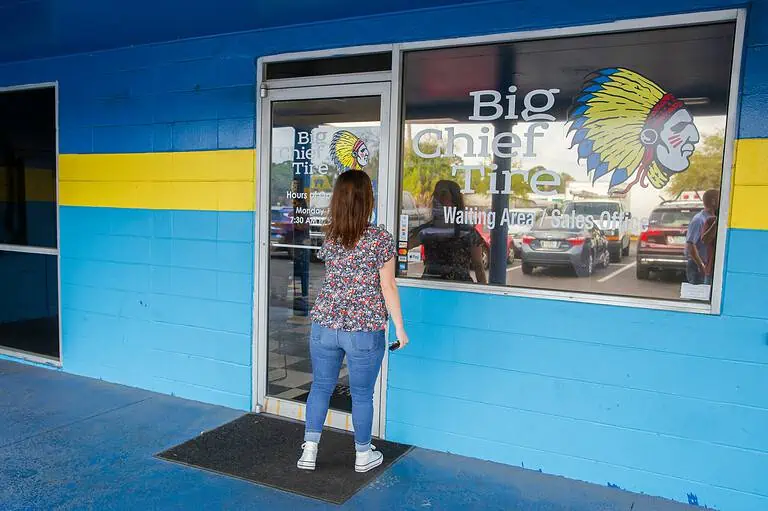 At Big Chief Tire, we promise a fair and competitive price on all of our services. We will match any competitor's price to give you the best deal when possible.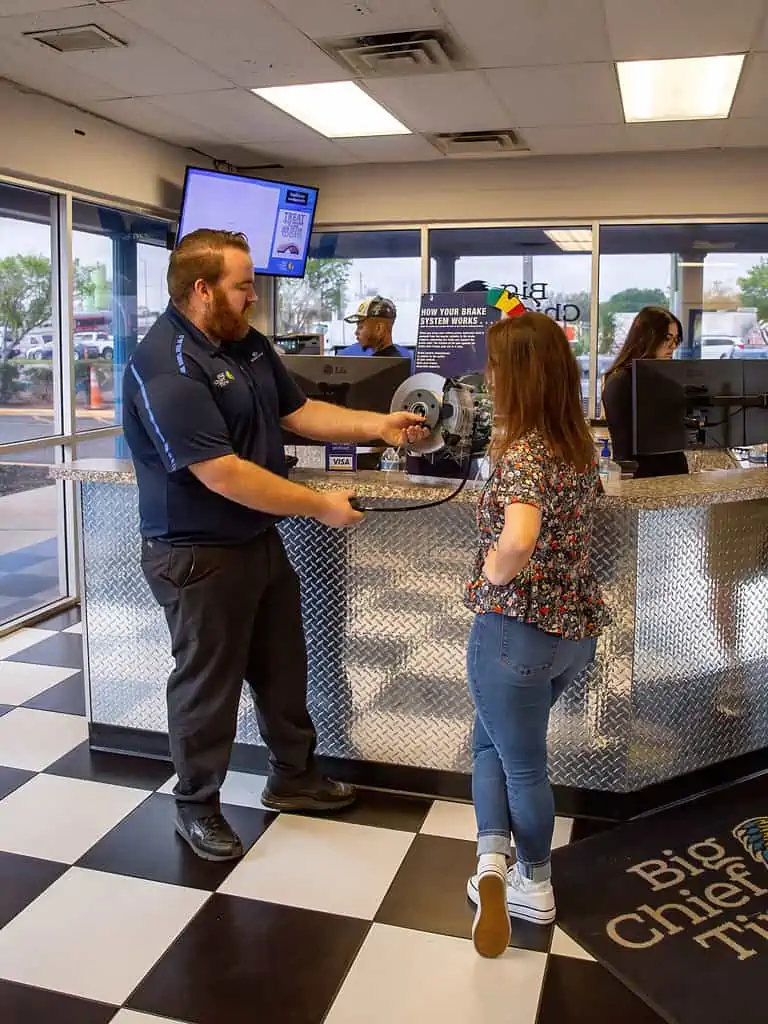 You can trust your friends at Big Chief Tire to never sell you anything you don't need. We guarantee transparency with every transaction.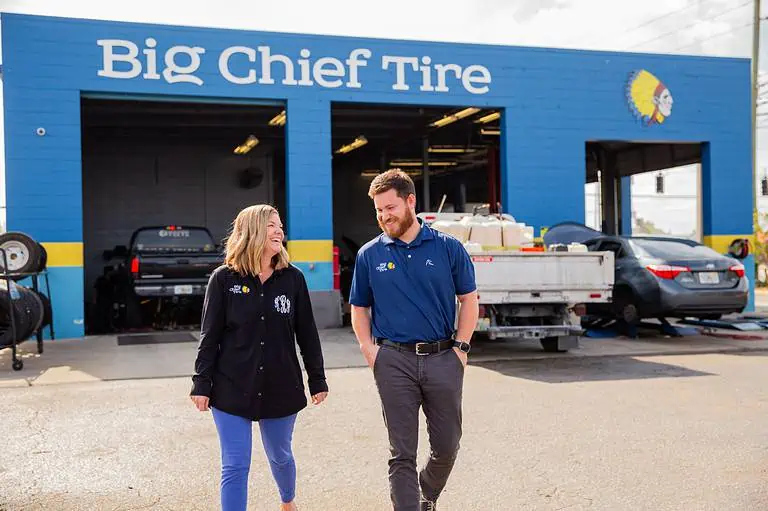 Every business has employees come and go, but you will always see a familiar face at Big Chief. Not only has Big Chief been owned and operated by the Parman family since it opened on August 19th, 1961, but the average length of employment at Big Chief is over ten years!
Frequently Asked Questions – Auto Repairs and Tire Shop Jacksonville, FL
New tires cost
Tires can cost anywhere from $50 to $1,000+ each, depending on the tire size, brand, and features. At Big Chief Tire, we always promise a fair and competitive price on all our tires and services. We will match any competitor's price to give you the best deal possible.
Plus, you can protect your new investment with our Tire Protection Plan. It covers you from road hazard damage with FREE tire repairs and replacement for up to three years.
How often do you need new tires?
Typically, tires need to be replaced every 3-4 years or every 40,000 to 60,000 miles, whichever comes first. However, if you notice visible signs of tread wear and tear on your tires, such as bald spots or cracks, you should replace them sooner. Luckily, there are plenty of options for affordable tires in Jacksonville, FL, here at Big Chief Tire. Plus, we have regular specials and financing options.
How to tell if you need new tires?
There are a few ways to tell if you need new tires. One of the most obvious signs is visible wear and tear on the tire treads. This can be seen by examining the tires closely or using a penny to check the tread depth. If the tread is less than 2/32 of an inch, it's time to replace the tires. 
If you notice cracks or bulges on your tire's sidewall, it's a sign that it is no longer safe to use. Vibrations or unusual noises while driving can also mean that your tires are out of balance or have worn unevenly and need to be replaced as soon as possible.