Every vehicle enthusiast dreams of the day when they finally install the perfect set of custom wheels on their dream car. Unique, personal touches like new wheels and large tires will elevate your reputation on the road. The right set of custom wheels can also improve your ride's overall comfort, safety, and performance.
Here, we detail all of the reasons you should consider investing in custom wheels and new tires in Jacksonville, FL.
Make It Unique to You
There are limitless options when it comes to custom and aftermarket wheels. Big Chief Tire offers a wide selection of customizations from wheel size and finish to color and bolt pattern. That's why so many gearheads in Northeast Florida choose us for their unique car needs.
If you're lacking inspiration for your vehicle, we've got the perfect resource for you. Check out our wheel gallery to explore some of Big Chief Tire's favorite past projects. Our personal favorites?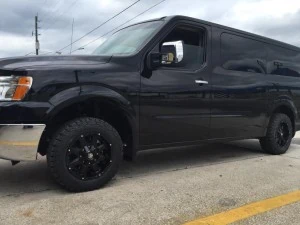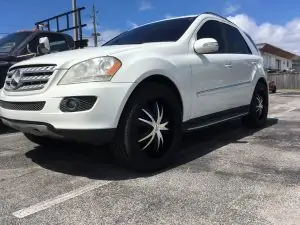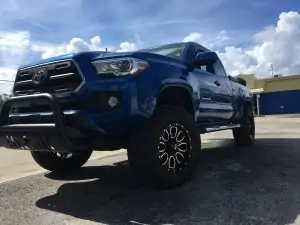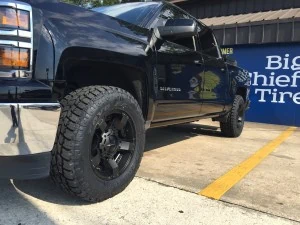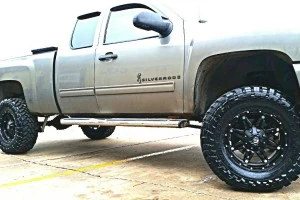 Ride in Comfort
Just like tires, the size of your custom wheels will impact the smoothness of your ride.
For example, smaller wheels with taller sidewalls create a smoother, easier ride with minimal bumping and shaking. This size allows you to travel over rough terrain without much disruption. Smaller wheels also last longer because there's a larger buffer between them and the road.
Many more adventurous truck drivers opt for a wider set of tires and smaller rims. These allow for better tread to navigate dirt and trail more smoothly.
Regardless of your stylistic preferences, there's a set of custom wheels for every lifestyle. Let Big Chief Tire help you find your next set.
Improve Overall Safety & Performance
The size of your custom wheels can determine the difference between a smooth, safe drive and a rough, dangerous one. That's why it's crucial that you work with a professional to create wheels with the correct diameter, offset and backspace for your tires.
Tire pressure monitoring systems (TPMS) are also essential to consider when selecting a set of custom wheels. When you replace your wheels or tires, your TPMS should be reset to ensure proper tire pressure. When you choose Big Chief Tire to select and install your custom wheels, we'll take care of it for you, ensuring that you can drive on with confidence.
Did we convince you to upgrade to some new wheels? If so, explore our wheels gallery for some inspiration or to make them unique to you. Schedule an appointment at Big Chief Tire, your local tire shop in Jacksonville, FL, and we'll help you design, build and install new tires and wheels. We can't wait to see you leave our parking lot in style with your brand new custom wheels.