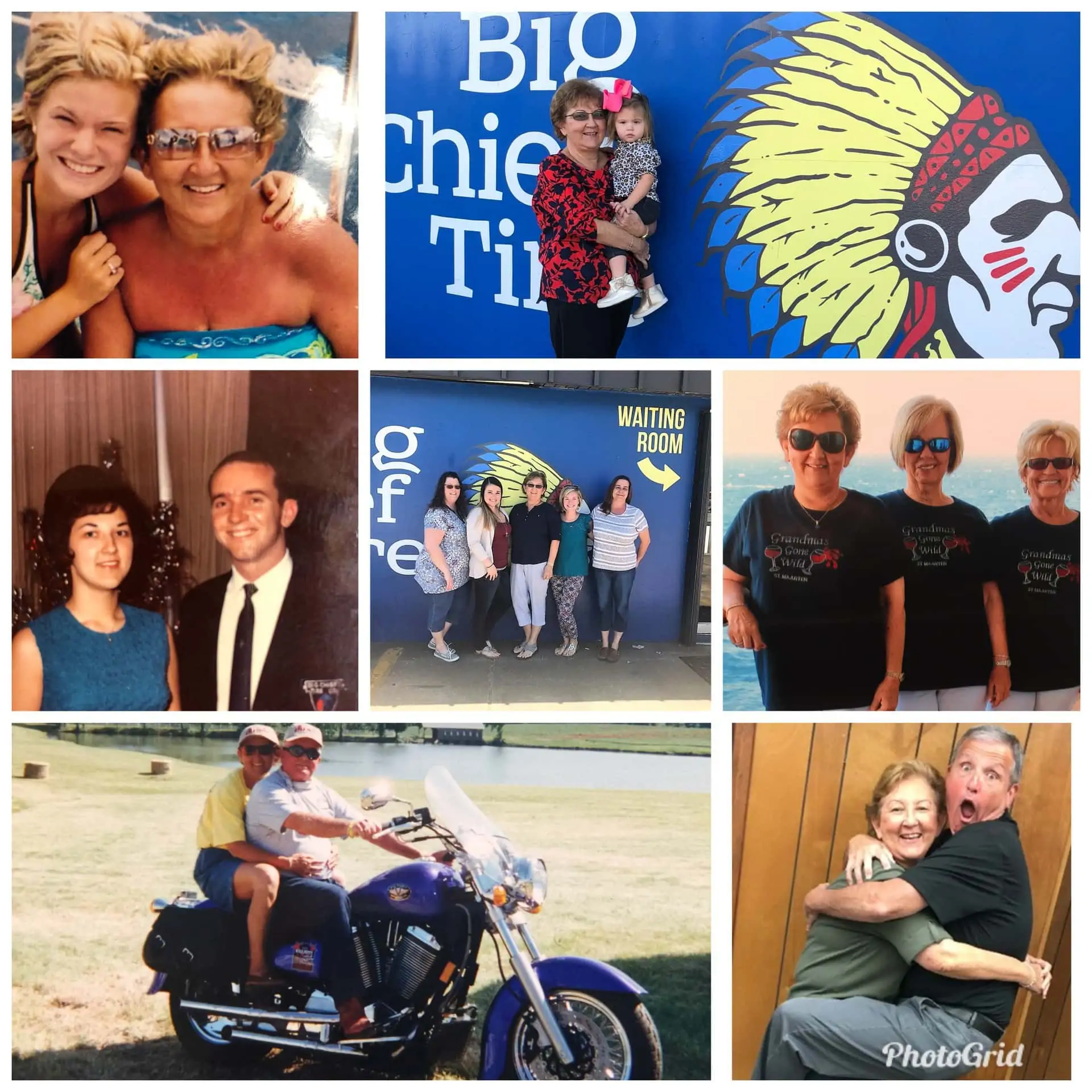 January 4th, 1966 was a good day for Big Chief Tire Company! Sue Paul came in as a clerical assistant to Dorothy Parman. Together they used their organization skills and expertise to create the bookkeeping process that we still use to this day. Sue laughs when remembering the days of using an adding machine that required a pull crank!
In 1968, Sue Paul became Sue Parman when she married the love of her life and (at the time) Vice President of Big Chief Tire, Fritz Parman Jr. Working with family comes with difficulty, and Sue can easily tell you the good, the bad, and the ugly. She can tell you about bringing her youngest son to work with her when he was a baby and the sweet memories she has of him knowing when his daddy was coming down the stairs. She can tell you of the many changes she has seen, but she loves when a customer greets her with an "I remember you" when they see her!
If you've ever met Sue, we're sure you remember her. Her happy smile and her charming personality makes coming to work with her a special time! Cheryl Lewis would even say that Mrs. Sue is her second mom! Without Sue's dedication to the company over the past 52 years we would not be where we are today.
Sue is happy to work with her brother, Kenny, every day. She has lost count of how many people she has pinched on the butt. If you haven't been pinched on the butt by her you're missing out! Traveling with "grandmas gone wild" is her favorite thing to do outside of work. Her favorite trip with her beloved husband was Kyle Petty's ride across America, which they successfully did twice!
Sue, we hope you are here for 52 more years! We appreciate the level of professionalism and preciseness you bring to the table every day! We truly wouldn't be where we are today without your dedication! THANK YOU for everything you have done and continue to do to make BCT the great place it is! You are a pillar for this company, and we are grateful for you!