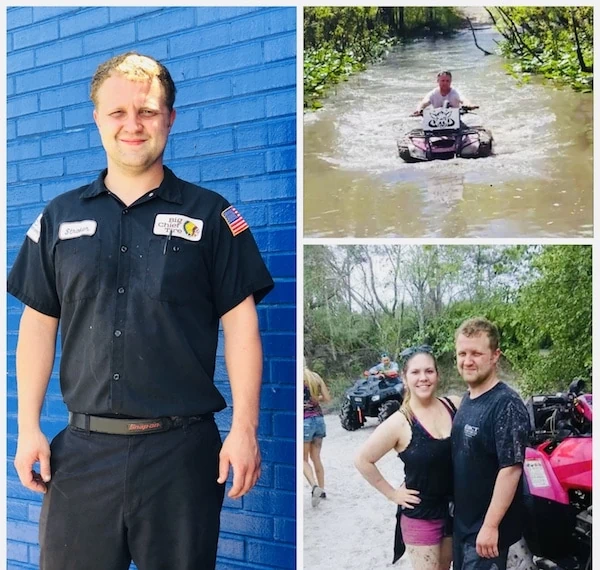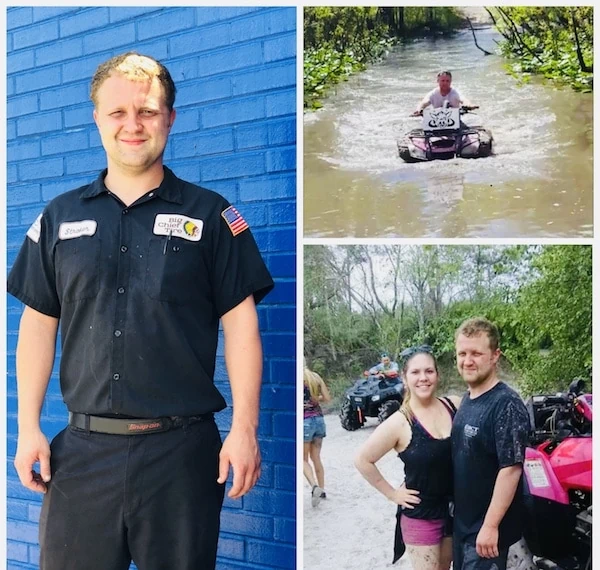 Stroker Hargrove had big shoes to fill when he became the manager at our Blanding location. Stroker has done a great job filling those shoes! Stroker is a trustworthy guide for our customers and he leads his team with character! Taking care of customers and customizing their vehicles are some of Stroker's favorite parts of the job! Stroker has an eye for putting together flawless pairings of tires and custom wheels!
Outside of work Stroker enjoys riding four wheelers, and hanging out with his wife, Alexandra! His dream vacation would be to go anywhere in the mountains, and his favorite place to eat is Maple Street Biscuit Company!
Stroker, We are SO glad you're on the team! Thank you for being consistent and always having a good attitude!