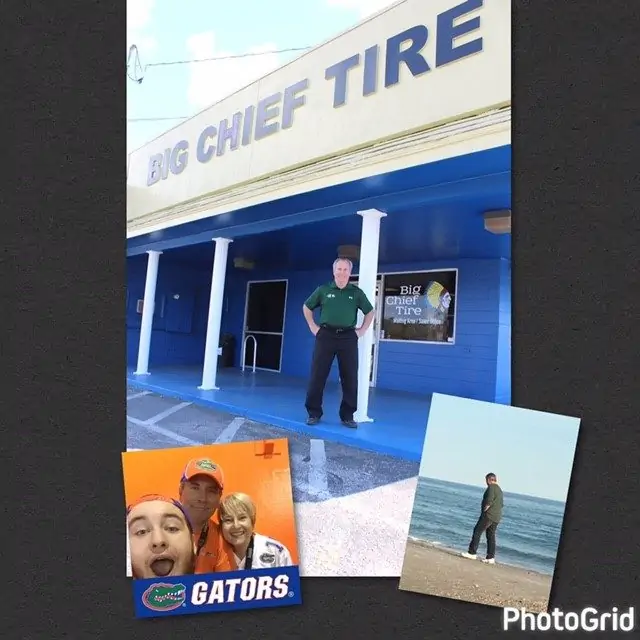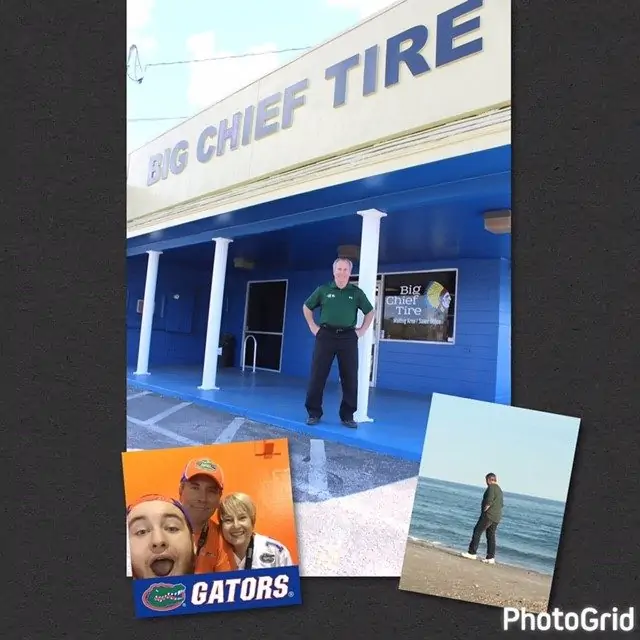 Say hello to our employee spotlight, Steve Bennett. Steve is said to be a staple at our Southside location. He has been with our company for over 40 years and has been a manager at that location for over 30 years. Steve came to work at our Southside location because his dad was actually the store manager for many years. Over the years, Steve has established a rapport with customers that remains unmatched by others in the automotive industry. We asked Steve what his favorite thing about working for our company was, and he said " Developing a good relationship with customers over the many years. And in some cases serving the third generation of a family." How amazing is that!?! Steve runs a tight ship with his Southside teammates. Organization is key when it comes to the busy store at the corner of Phillips and University, and Steve creates and manages this environment, flawlessly.
If we know one thing about Steve it's that he loves Gator football as much as he loves tires! Steve spends football season going to every home Florida Gators game with his wife, Laura, along with other family members! Steve says it's a toss up as to if going to the beach to eat Barnacle Bill's Restaurant or Gator football is his favorite thing to do outside of work.If you haven't ever had the opportunity to meet the Manager at Phillips Highway- It is well worth the trip!
Steve- your longevity and commitment to our business and our customers is beyond appreciated. You have been through many phases of change in our company, and have always adapted to whatever environment you have been placed into. Thank you for being our teammate for such a long time. Your service to the company never goes unnoticed.